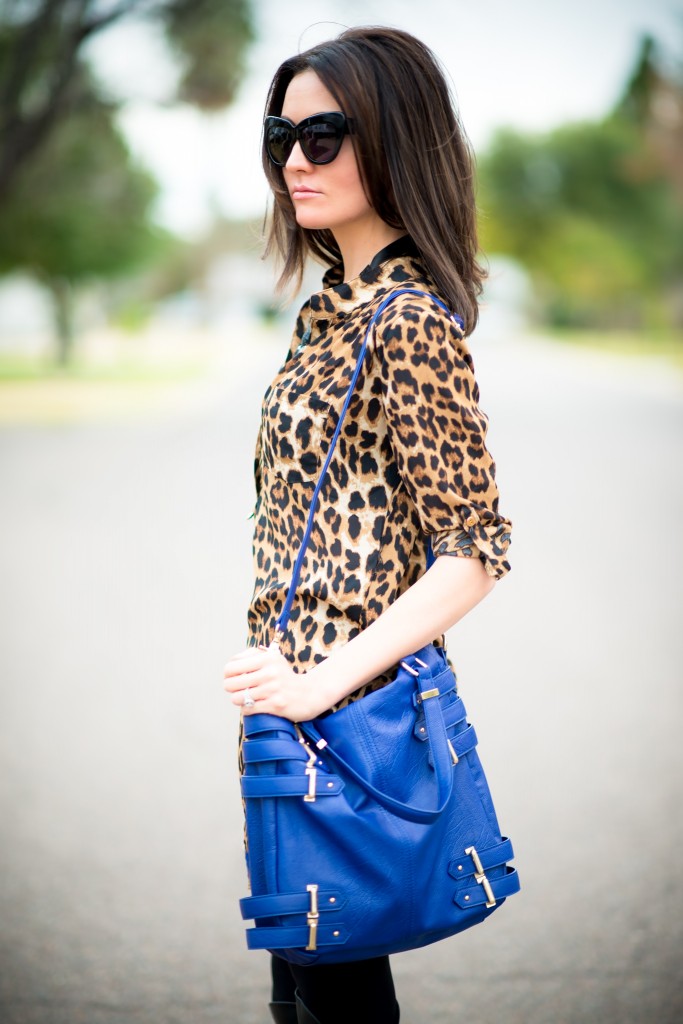 The time to CHOP had come & passed. The longer my hair grew, the more lifeless & bothersome it became. The solution was clear. I did not simply remove extensions (I've never worn extensions), I had 5+ inches of real,
certified naturally grown
mane chopped OFF! Based on overly positive reactions, this couldn't have been more overdue and personally, I'm soooo IN LOVE!!
The Limited
) | Black Bralette (
Urban Outfitters
) | Black Leggings (Topshop x
Nordstrom
) | Black + Gold Riding Boots (Victoria's Secret -
Similar
) | Cobalt + Gold Bag (Old -
Urban Outfitters
) | Black Sunglasses (
House of Harlow 1960
) | Black Bib Necklace (Forever 21 -
Similar
) | Ruffle Cuff (
Hearts
) Thank you to my
marvelous
hair-guru
Shana
at
Dolce Salon & Spa
(Lincoln)! ♥
"A woman who cuts her hair is about to change her life." - Coco Chanel
Photos by:
Dan Tabár