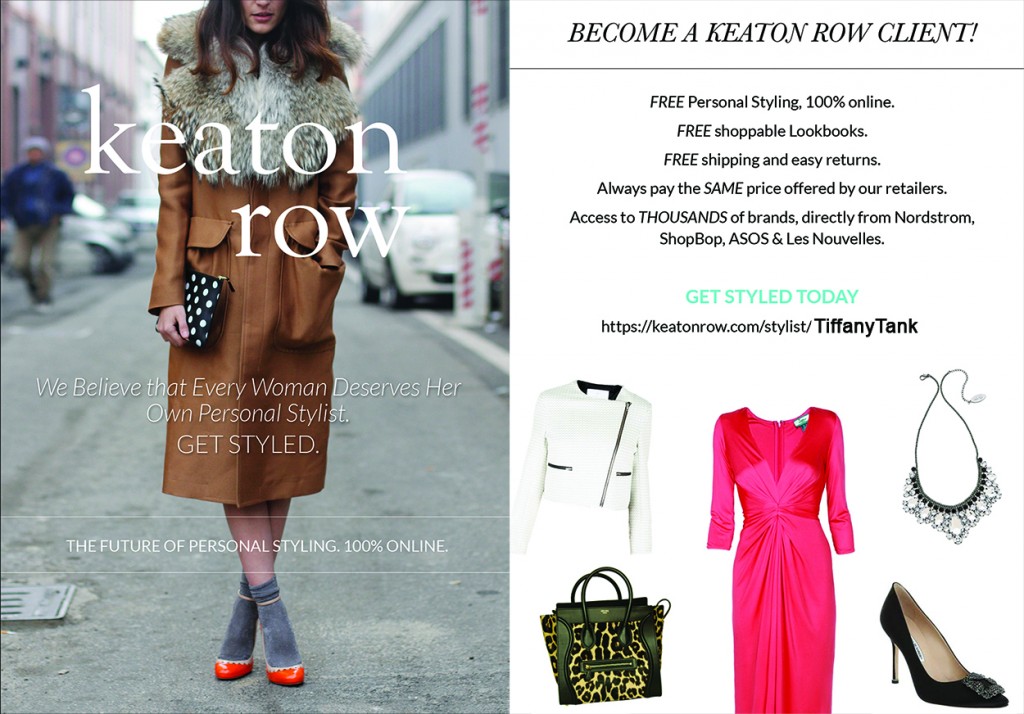 Keaton Row: The first online person-to-person sales channel pairing the time-starved woman with a personal Stylist she knows and trusts.
For any of you that don't live in my area and have wanted to hire a stylist for that special occasion/perfect ensemble or to revamp your wardrobe/style, Keaton Row is my answer for you! I can still style you head-to-toe, in the privacy of your own home, during your free time – just like my personal clients but instead of paying for my in-person hourly rate, I can style you for FREE and 100% online – from anywhere in the US!
So, what are you waiting for? Get styled by ME!
.tnt♥.