Did you miss my "Oscars Red Carpet" fashion segment this morning?? Good news…
{ What I wore: Coral Dress (TFNC – Asos – Similar) | Gold Earrings (Kendra Scott) | Gold Cuff (Vince Camuto) | Gold Heels (Shoe Dazzle) | Nail Polish (Deborah Lippmann – "It's Raining Men") }
I was pleasantly surprised by many of the red carpet ensembles last night. My best dressed list was truly twice as long as my worst – which is a great sign! The choices this year ranged from okay/nice to flawless/phenomenal, only a few left me in utter confusion but they were so far off the mark and so beyond worst dressed; I can't even begin to critique them. So let's not.
Best Dressed
Charlize Theron – Dior Couture
This stunning gown has a more simple/classic silhouette but with her supermodel height, slender frame, gorgeous blonde bob and effortless (holy diamond) jewelry, this is a WOW(!) moment for Charlize!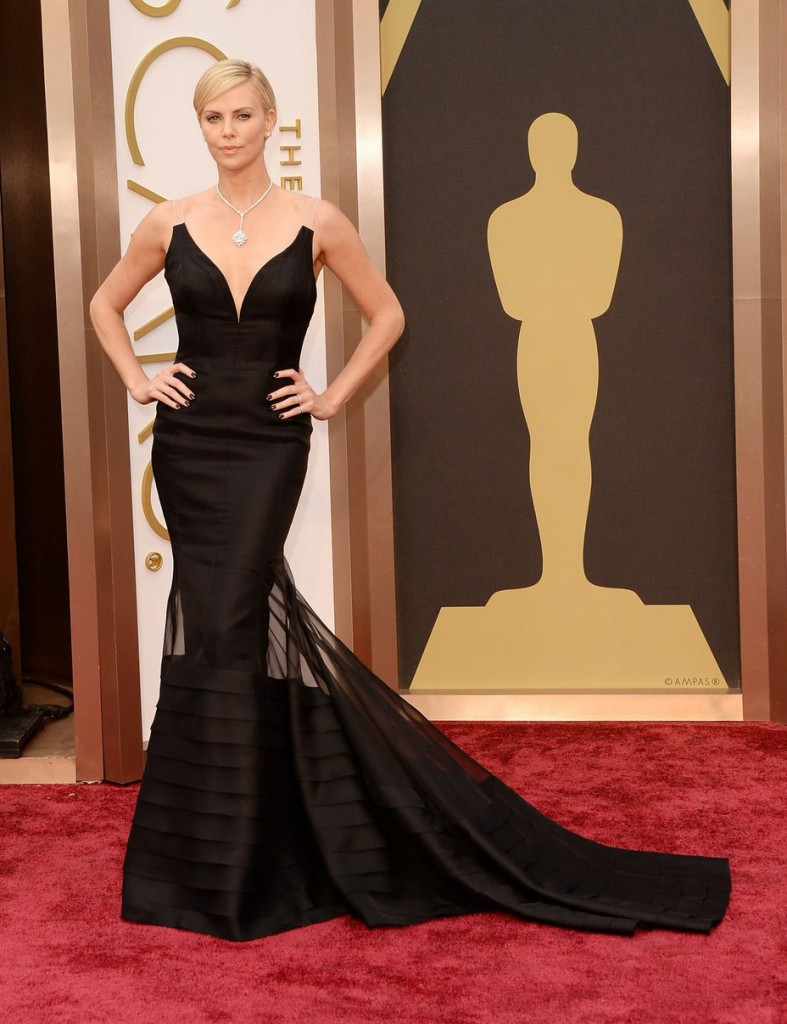 Lupita Nyong'o – Prada
She's done it again! Best dressed on every red carpet this season, Yale graduate, Oscar winner… !? This girl can do no wrong! I'm on the fence with the headband, I don't mind it but I don't get it, so we'll just let it slide. This Prada gown was custom designed for Lupita and could not have been more perfectly suited for her frame or more gorgeous against her flawless skin tone. She's absolutely phenomenal!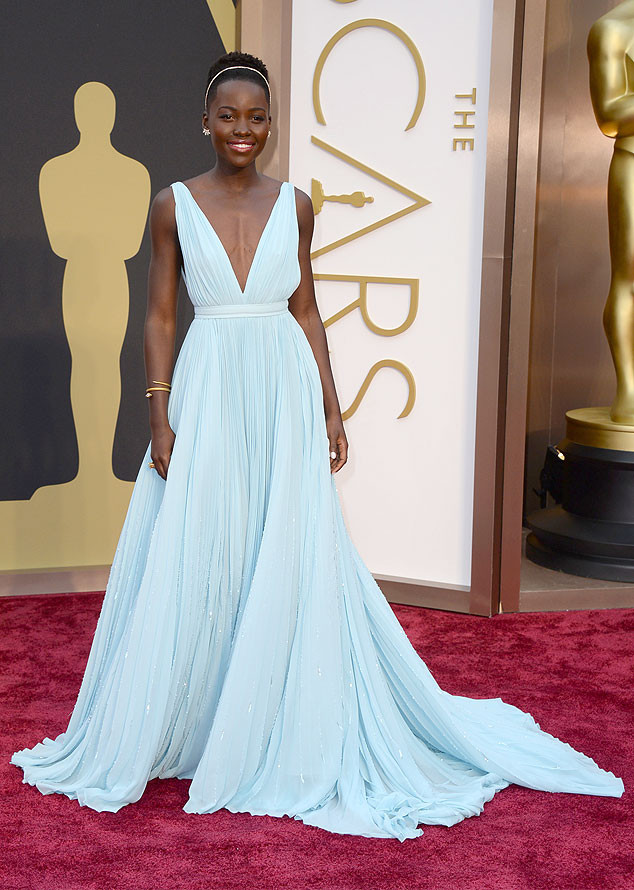 Kate Hudson – Atelier Versace
Best dressed of the night and one of the last to arrive, fashionably late is RIGHT! Glamourous! Stunning! And younger by the minute (what is in her water)!? Kate Hudson stole the show and shut the red carpet down! Bravo!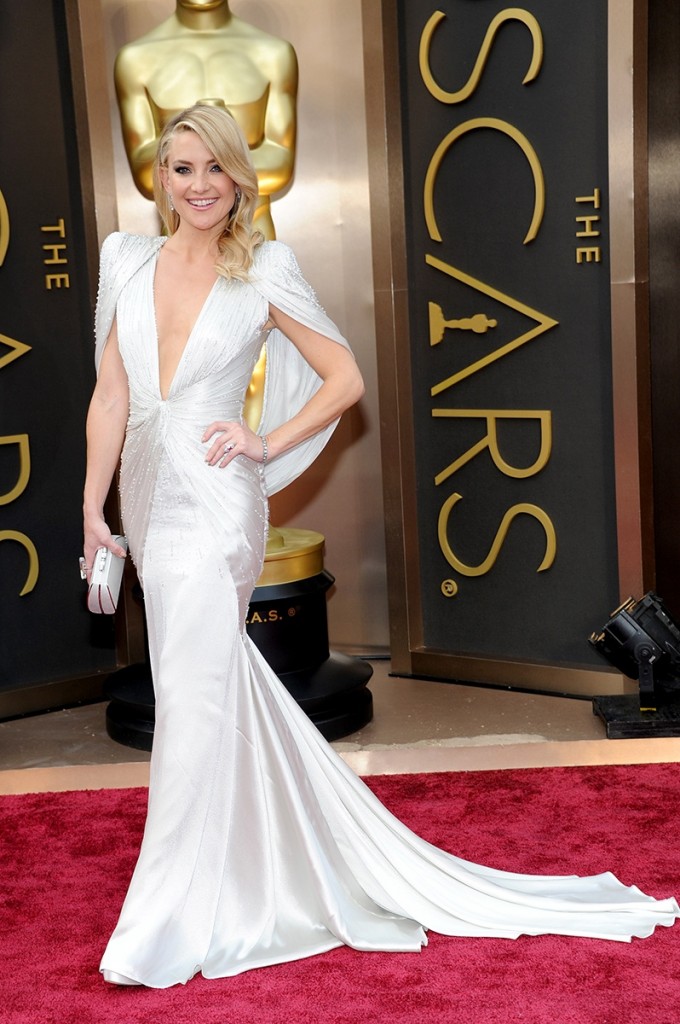 Worst Dressed
As I mentioned, my Worst Dressed choices weren't on the same level as the completely clueless and unsalvageable garments some others decided to wear (I see you Liza, Whoopi, Ireland & Penelope) but my choices definitely could have done better and with a few tweaks (+ thanks to some creative liberties), I'll show you exactly what I mean.
Lady Gaga – Versace
Before: Wow! Is that Gaga!? Wait… why is that fabric wrapped around her neck?
After: If you took the same fabric (wrapped around her neck) and attached it to the back of the dress using it as a long, flowy cape/train, such an easy fix would've polished the look overall. Glamour amped!
Emma Watson – Vera Wang
Before: Drab. Sad. Dull. Boring!
After: I added a cap-sleeve for a more feminine silhouette & transformed the dark/gloomy greys of the gown into elegant emeralds, which compliment her hair color and light skin tone. This vibrant hue would've made a bold statement and turned heads!
Anna Kendrick – J. Mendel
Before: This dress is a mess! Too many design details resulted in a confusing, unflattering and junior-esque garment!

After: If you remove the black straps and sheer fabric at her shoulders and around her neck, it makes the neckline so much more elegant. The same goes with removing the thigh-high slit and taking the hem to the floor. A few tweaks and this gown could've been great!
Now we all know fashion is subjective and everyone has their own opinion; so TELL ME, who were your favorites of the night and who did you think missed the mark?