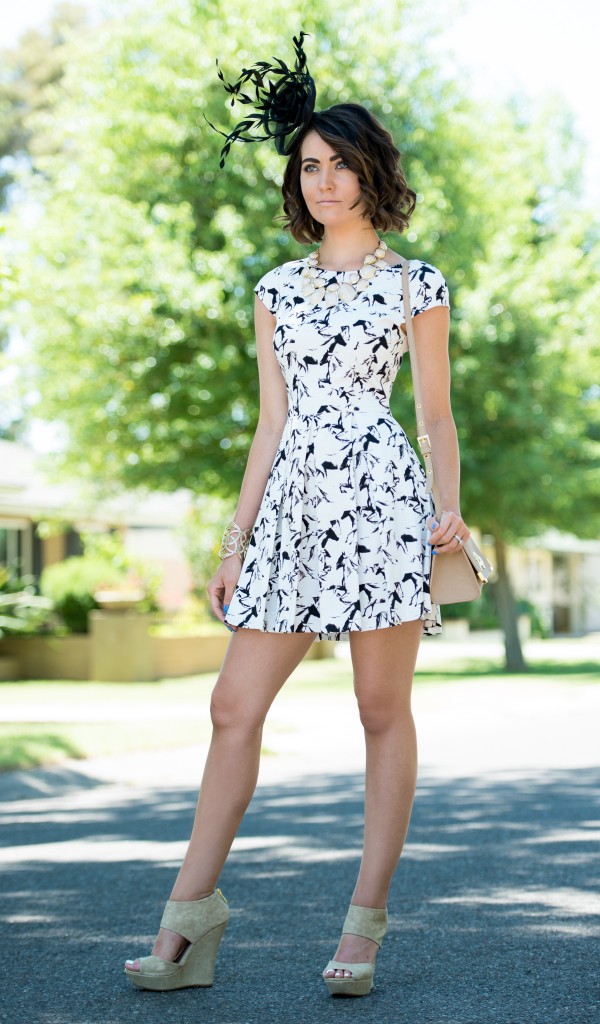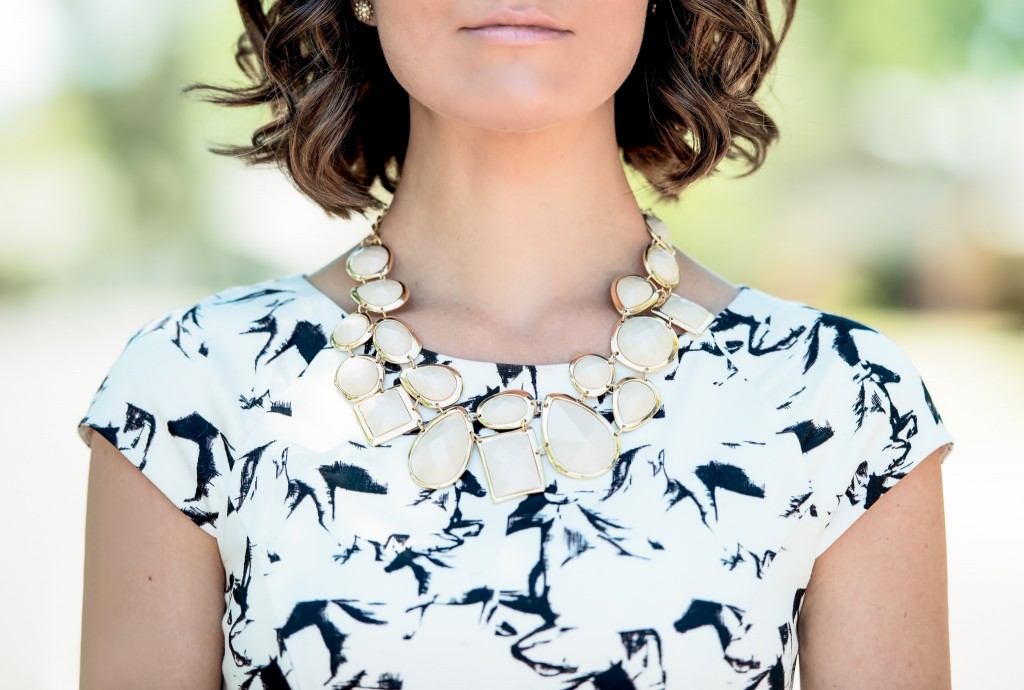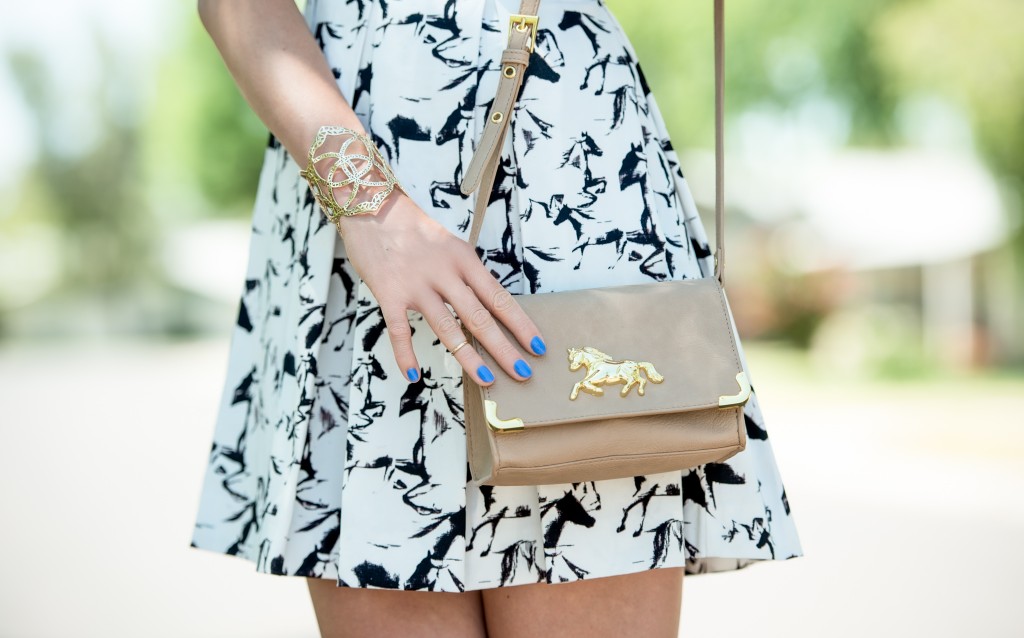 AZ-Tex Hat Co
} | Horse Print Dress {French Connection - Old -
Similar
+
Same Print/Diff Dress
} | Earrings {
Express
} | Necklace {Nordstrom -
Similar
} | Pony Purse {
asos
- Old} | Gold Cuff {c/o
Kendra Scott
-
Scottsdale Quarter
} | Midi Ring {
Nasty Gal
} | Wedges {
Similar
} | Nail Varnish {
Illamasqua - Cameo
} As you may (or may not) know last Saturday marked the 140th renewal of "The Greatest Two Minutes in Sports":
The Kentucky Derby
! Now, I live no where near Kentucky or the fabulous race itself but
Derby Day
festivities were plentiful in Scottsdale, AZ & the required attire was GRAND! I already had the perfect dress, heels, bag & jewelry, the only thing missing was a fabulous hat. Luckily, there's a fantastic
hat shop
in my area that specializes in + carries every kind of hat you could imagine/desire & they've become my go-to (remember
THIS
one?) for any kind of special "hat required" occasion. Only one question remained: BIG hat or whimsical fascinator!? I quickly decided that a majority of the attendees would likely show up in a big hat (as they are easier to come by & more practical/versatile), so the answer was clear and I was off to the races! I couldn't be more thrilled with my choice. Although difficult to drive in (thank you sunroof), the abundance of compliments this fascinator commanded solidified it as my new favorite "hat"! Now I just need to find more excuses/occasions to wear it. Any ideas??