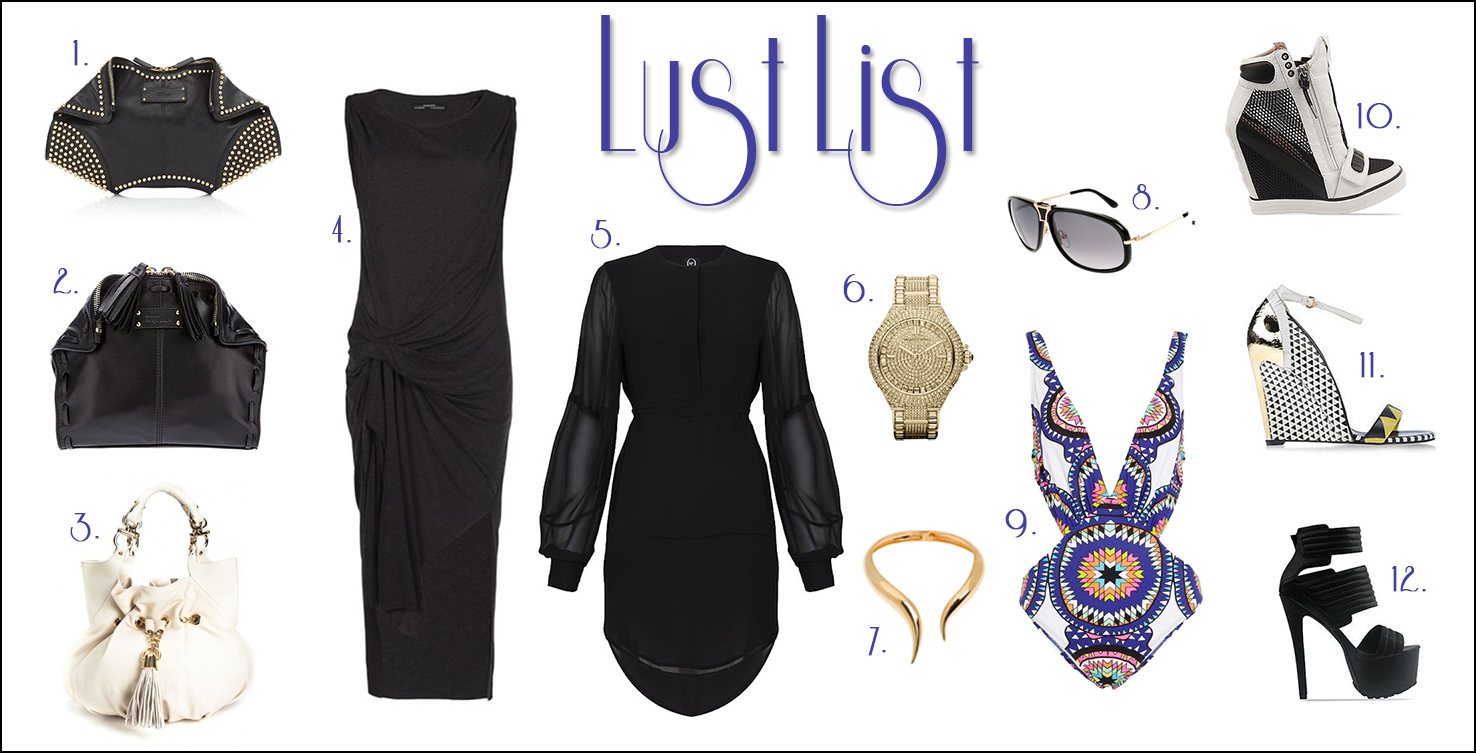 A list of treasures that caught my eye, have me drooling & that I'm positively
coveting
this month!
Alexander McQueen - Black Studded De Manta Leather Clutch
Clearly I'm loving black + gold, Alexander McQueen & trinkets out of my budget (as I can't afford 90% of what's on this list but that's why it's aptly named:
Lust List
)! A girl can dream. :)
Tell me
: What items have
you
absolutely been
lusting
for this month??