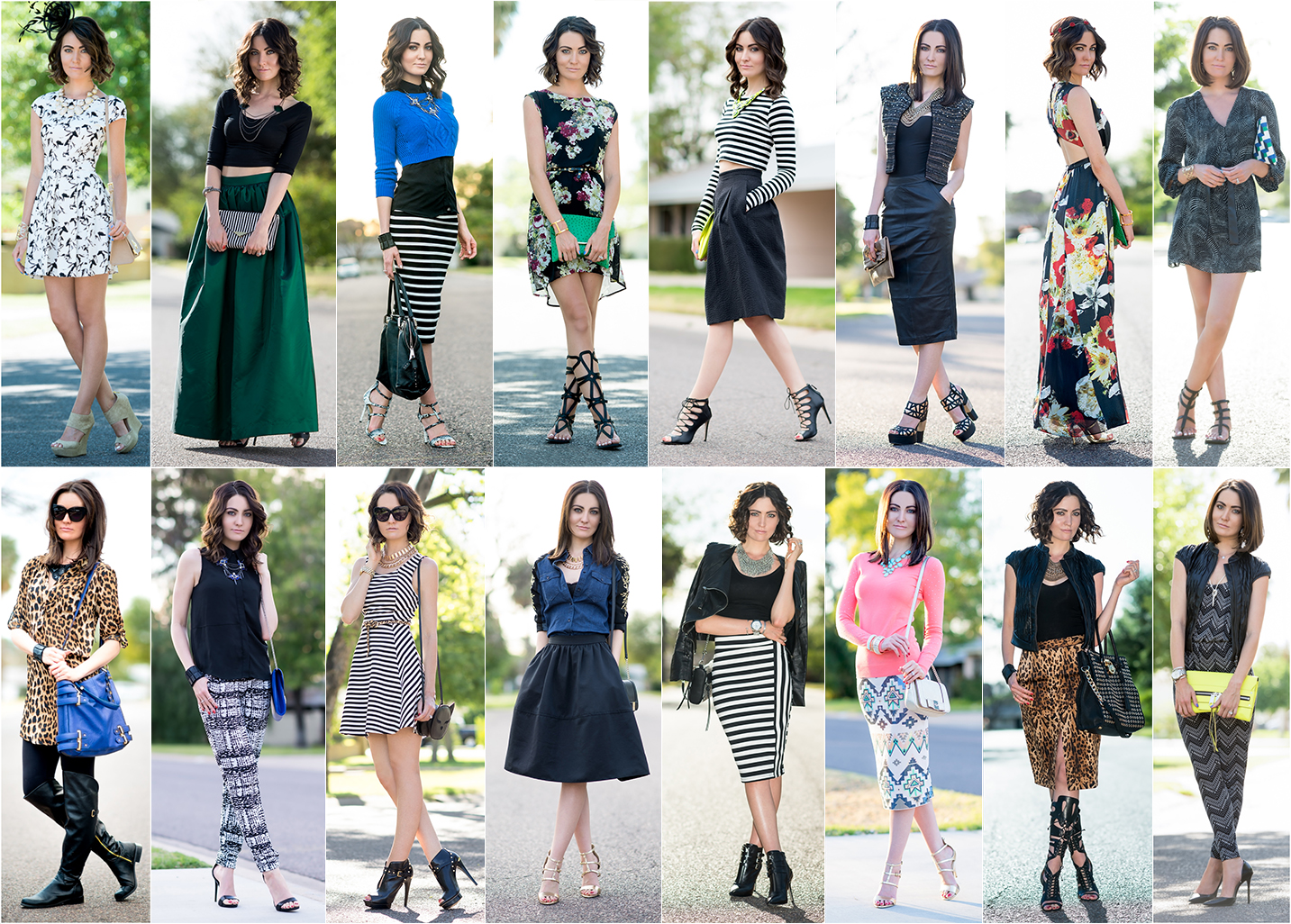 A compilation of my favorite outfit of the day "ootd" ensembles for the first half of 2014.
It's funny to look back & see what sorts of pieces, trends, colors, patterns, etc. that I gravitate to. A captured collection of looks really provides genuine insight, not only into my own preferences (some of which I'm completely unaware of) but it also serves as a valuable tool to see my style grow/change/evolve. It really gives me a reference with which to redefine or polish my style going forward, especially when used for future wardrobe purchases & ensemble planning.
I highly recommend taking a look at your style collection regularly, whether yours is gathered via blog, instagram or your camera phone - wherever you capture/keep your photos, take a spin through them & observe your personal style evolution. Time will inevitably pass but if we don't take a step back to see how far we've traveled or appreciate how we've grown/changed, we'll never experience a different point of view.